9 Oct 2019 – Reading Time: 2 min
Case Study: Safe Dimensioning of Locking Assemblies for the Extreme Loads in Applications with Belt Conveyor Pulleys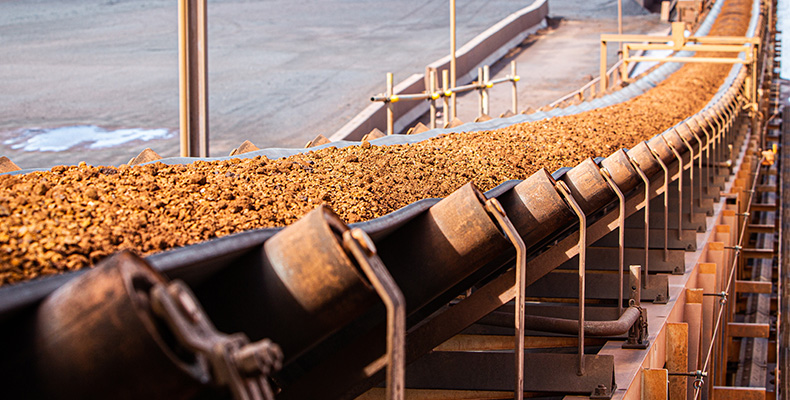 Ignoring induced forces or the faulty design of belt conveyor pulleys can cause high repair costs. Resulting damage may show itself in shaft breakage, axial movement or plastic deformation of the pulley bottom. Apart from that, downtime losses accrue which can quickly amount to several millions.
For instance, the capacity of a large ship loader for iron ore is about 25,000 tons per hour. – At an assumed iron ore price of US $94 per ton, you can quickly calculate what this means: US $2,350,000 per hour!
How to find the right locking assembly
To select a locking assembly that fulfills your requirements, you can browse catalogs about locking assemblies for bending moments, or use a suitable online selection program, like the one on our homepage. This multilingual calculation program helps you to find fast and easy solutions for most standard application cases – without regard of time zones and work schedules.
Should you need to formulate more specific requirements, you can use our complimentary bending moment program to calculate a locking assembly tailored to your application*: After having entered the pulley geometry and belt tension, you will get the shaft deflection and stresses.
The still transmittable torque which is reduced in case of bending moments is a critical parameter for drive pulleys. The stresses occurring in the locking assembly itself are also taken into account, so that calculation time and efforts are reduced as much as possible.
The correct calculation of the bending moment and the resulting loads are often the most important factors of the overall construction, and disregarding these parameters will lead to substantial damage and downtime costs.
It goes without saying that RINGFEDER® continues to support you personally when selecting the components during the project stage.

Selecting the correct locking assembly can prevent the damage depicted above (from left to right): burned clamping set, deformed end disc, deformed locking assembly.
Successful collaboration
The staff of JIM WAY in Taiwan, a renowned producer of conveyor belt solutions, is among the satisfied users of the RINGFEDER® calculation program.
"The online calculation tool and the technical support make it easy for our customers to decide in favor of RINGFEDER® products", confirms Ms Cleo Yang, Project Manager.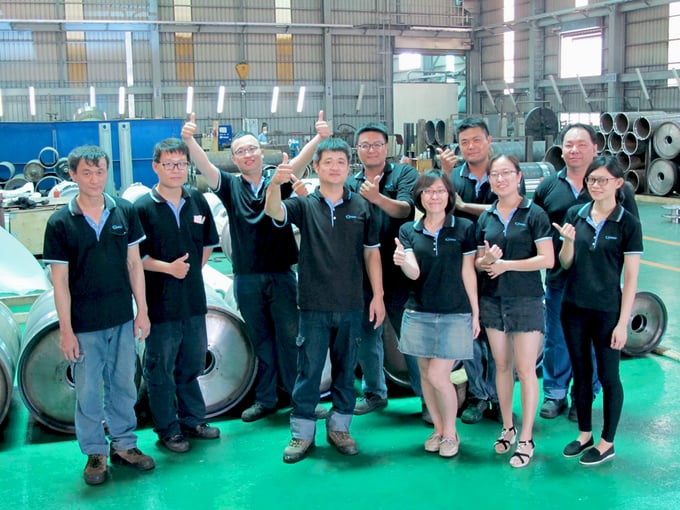 A large-scale project which was successfully completed in Taipei uses products from the RINGFEDER® portfolio to reliably assist the transport of coal to a new power station.
* Please note that you need a user account before you can use the bending moment program. The access to the calculation program is free of charge to you. Please register on our website by sending a brief enquiry to our Marketing Team.