23 Jan 2019 – Reading Time: 2 min
Case Study: Application of Shrink Discs in Industrial Gearboxes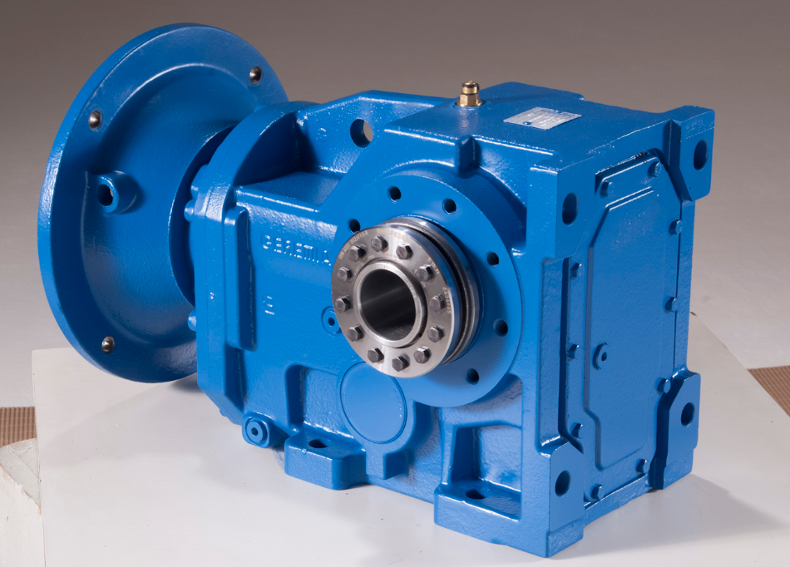 Geremia Redutores / Gearbox with RINGFEDER Shrink Disc 62 RfN 4061
Shrink discs are external locking devices that provide a high capacity interference fit as well as all positive features of a conventional connection method, but which are much easier and faster to assemble and dismount. When a torque is transmitted through the connection of a shaft and a hollow shaft, the contemporary solution is to use a shrink disc instead of a failure-prone keyed connection. Shrink discs are typically available with inner diameters from 14 mm up to 500 mm.
In this article we take a brief look at another application solution of RINGFEDER POWER TRANSMISSION, which was developed in partnership with the design team of a customer in the gearbox industry located in Brazil.
The Challenge
The customer contacted RINGFEDER with an urgent request to provide a solution for an industrial gearbox which not only had to fulfill high torque requirements, but also had to be designed for a hollow shaft with a diameter of 900 mm. For a shaft diameter of 900 mm, the corresponding shrink disc, of course, had to be larger than the standard diameters manufactured and was thus an additional challenge for production.
Functional Principle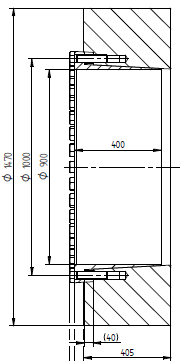 As seen in drawing 1 (Sectional drawing RfN 4181 900x1470 to the right), the front and rear thrust rings are pulled together over the taper as soon as the clamping screws are tightened. This causes the hollow shaft to shrink and generates a surface pressure on the solid shaft – thus ensuring a safe torque transmission through friction between the shaft and hollow shaft.
Check out our video to see a shrink disc in action.
Solution and Production
In regards to the special requirements mentioned above, the raw material properties are one of the most important parameters to guarantee a safe shrink disc performance. This is often not considered by customers and competitors. Machining tools, precisely chosen based on the requirements and the selection of the ideally suited machine for the job, have great influence on cost-efficient production and last but not least, on competitive pricing.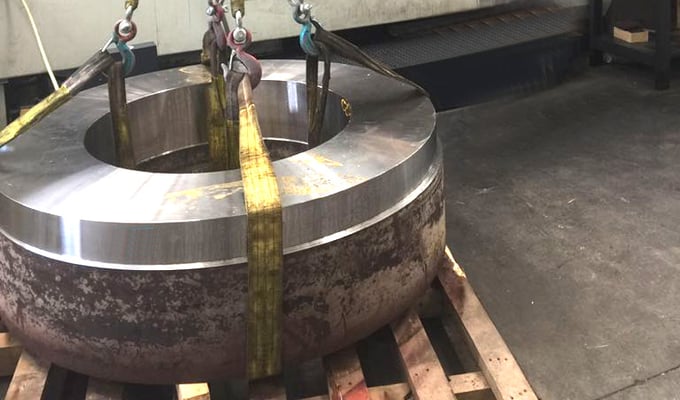 RINGFEDER Shrink Disc 900 RfN 4181 in production
The most reliable and cost efficient solution for our customer was a special design of the shrink disc series RfN 4181. Another challenge was the production time frame because the shrink disc was urgently needed. We managed it to reduce the standard manufacturing time to only ten weeks.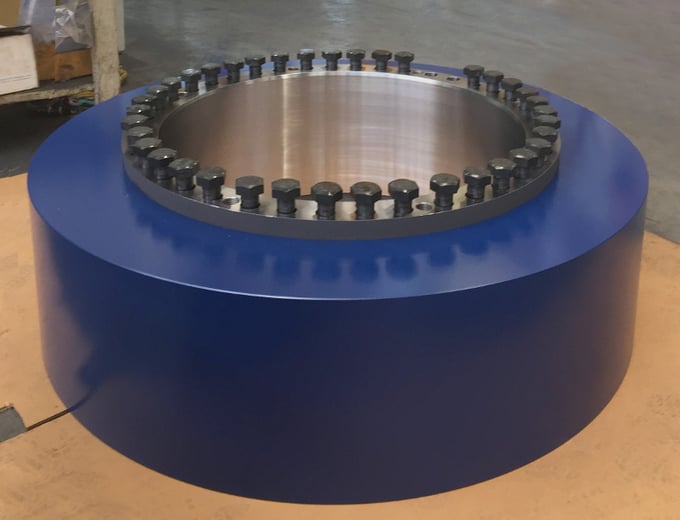 RINGFEDER Schrumpfscheibe 900 RfN 4181
Our claim is to be a provider of application-oriented solutions. In this case, too, we successfully solved a customer's application problem by offering a special version of a standard product, i.e. a larger size of our heavy-duty shrink disc series RfN 4181. And presently, this is the largest shrink disc installed in Brazil.
Stay tuned and sign up for our Engineer's Blog to keep in touch!