17 Dec 2021 – Reading Time: 4 min
Last Minute Gifts for Engineers – 2021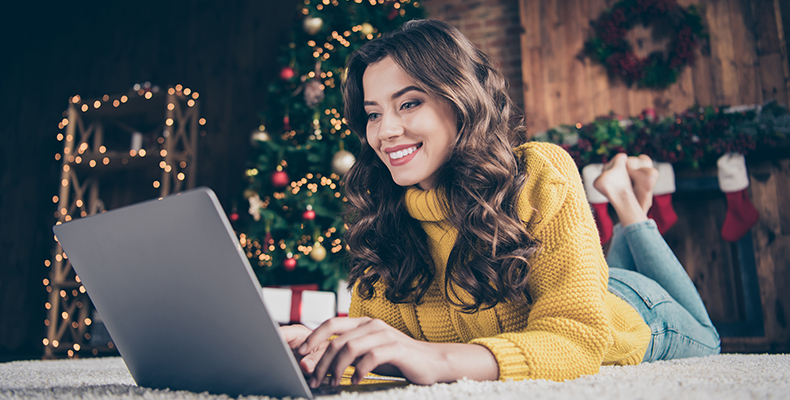 Even if this year has been challenging, we surely will not forgo gift giving on Christmas. In other words: The Covid virus has affected almost all of us and upset our plans. Nevertheless, we still want to please our loved ones, so we compiled a few gift ideas for engineers which you can still get at the last minute and without much stress. We hope these tips will work out for you!
Tip #1: Give time as a present
The voucher for a spa visit expires unused? You think gifts like fragrances, clothing or wine are too uninspired and impersonal? Why don't you give out what is really important: your time. For engineers, who have to deal with pressing challenges every day, time is usually scarce and, for this reason, a valuable commodity. So it is high time to give some time back. For instance:
A weekend trip to the countryside together with the family,

A dinner for two – prepare the meal together or order something from your favorite restaurant,

A personal voucher for a good deed – e.g. washing the car, doing the chores or taking care of the children for a day,

Or you gift the equipment for a shared hobby in the new year.
Extra tip: At www.zeit-statt-zeug.de you will find ideas on how to give time as a present without spending much money. You can create a personalized voucher and print it out. Give it a try!
Tip #2: Knowledge and entertainment by subscription
Now that we have got more and more used to spending the evenings in the privacy of our homes, a bit of distraction is really good for our souls. Some people might wish to brush up their knowledge during this time so that our next last minute gift idea will surely come in handy: Simply present entertainment or know-how by sending a subscription to the door. Some examples are:
A streaming service like Spotify or Audible to enhance your knowledge via podcasts,

Apart from exciting movies and series, Amazon Prime Video, Disney+ and Netflix offer excellent documentaries in their streaming programs,

A subscription to Sky Ticket or DAZN makes the hearts of all people keen on sports beat faster,

Or you give a classic magazine subscription – there is a huge variety from which you can choose.
Tip #3: Do-it-yourself instead of costly buying
Though a self-made gift takes more time than just buying something in a shop, its personal touch will give great joy. And don't worry, there is often no need to be a great craftsperson.
A homemade sweets box with carefully selected goodies would be a simple but very useful present: On a stressful day the nerves may be on edge, and those who have such a box ready to hand get more relaxed soon.
Or what about a self-made photo calendar for the office, a home-built rack for a cherished vinyl record collection or pieces of jewelry. Or perhaps a self-made key ring? Every idea that comes from the heart is worth carrying out. You will surely find many do-it-yourself ideas while searching through the internet. Etsy, for example, provides a huge source of ideas. And if nothing comes to mind, you may give a candle holder made from a RINGFEDER coupling, in a pinch – just as an idea!
Tip #4: Personalized gifts
Please your loved ones with a personalized gift that will evoke cherished memories or lead the recipient to reminisce of you. Whether in the office at work or somewhere else – such a present has the effect that the happy recipient will always feel the coziness of home. A few tips for personalized gifts are given below – some more will surely come to your mind!
Have a mouse pad printed with a family picture,

Present a personalized notebook,

A diary with pictures of the kids,

Or a cup with a unique motivational saying for dull Mondays.
Extra tips: At fotoparadies.de you have the possibility to create a lot of individualized gifts. Particularly interesting for engineers keen on design: what about personalizing the whole family as a Lego version ?
Tip #5: Gifts with a higher sense
Is the recipient of the gift interested in environmental topics or human rights? Or do you want your gift to fulfill a charitable purpose? Go ahead, as this is more important than ever before. With a gift donation you can make someone happy and, at the same time, do a good deed.
Just select an appropriate organization and determine the amount of your donation. The recipient will get a donation certificate and will be regularly informed about the projects for which this donation is used. Many organizations also offer project sponsorships, such as sponsorships for children, trees or whales, if a more specific destination of the donation is important for you.
However, always remember: With all the hustle and bustle around Christmas, do not forget what is most important in this festive time, and that is to share pleasant and peaceful days with those who are close to your heart. Even though it is unfortunately a bit more difficult this year.
On this note, the RINGFEDER Team wishes you and your loved ones Merry Christmas and a good start into the New Year!