19 Jun 2019 – Reading Time: 2 min
Review: EXPONOR 2019 (Antofagasta, Chile)

EXPONOR is an exhibition of global technology and innovation for the mining industry that takes place every two years in Antofagasta, Chile. A city located in a region at the heart of Chile's mining industry, which accounts for 54% of the country's total metallic and non-metallic mineral production, including 16% of copper production.
The Event and the Market
Copper, by the way, is one of the main products of Chile (outrivaled only by the great South American wines), currently the largest producer of this raw material in the world. Its production reached 5.5 million MT of copper ore in 2017, and an estimate of 5.8 million MT in 2018.
The future is set for additional increases in production: the region's productivity will be boosted by a large number of investment projects totaling US$49 million dollars for the next 6 years according to Cochilco, the Chilean Copper Commission.
The event brings the latest news from the Chilean mining sector, and offers the chance to gain inside knowledge of future investments and expert viewpoints, as well as presenting great opportunities to network with companies and exhibitors that are part of this market.
HENFEL RINGFEDER Participation
HENFEL participated for the 5th consecutive time in the Brazilian pavilion organized by ABIMAQ (Brazilian Machine and Equipment Manufacturers Association) and supported by APEX Brazil, the federal agency responsible for investing and promoting Brazilian companies, products and services abroad. The exhibit was held from May 27th to 30th.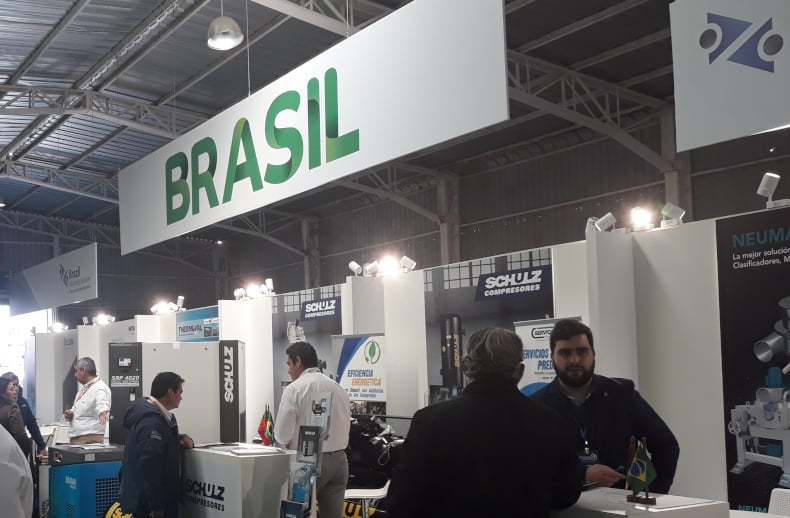 The company used this opportunity to showcase a few of its unique solutions; for instance, the HENFEL radially split elastic coupling HDFB and bearing housings with special seals, as well as the prime RINGFEDER shaft-hub connections. However, the Chilean industry has potential for the entire RINGFEDER and HENFEL product range.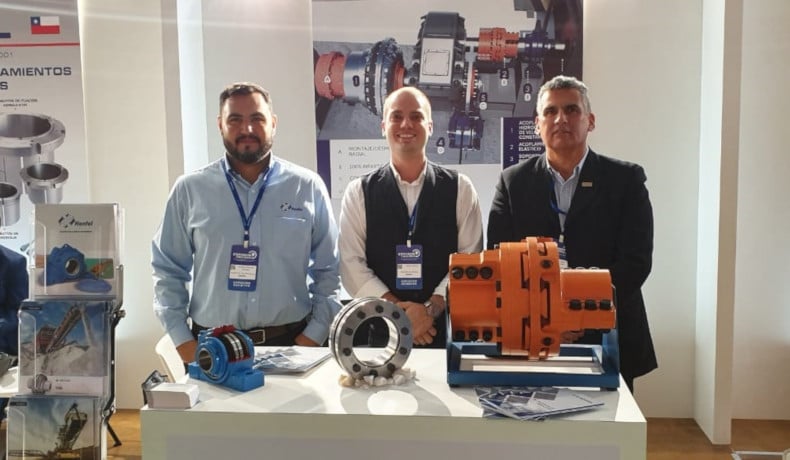 From left to right: Matheus Mendes, Carlos Rohrig and Luis Osses, sales manager of our distributer Enrique Osses y Cia Ltda.
The Event's Summary
The event was attended by the main stakeholders of this industry segment: equipment manufacturers, distributors focused on maintenance and repair operations, service providers, and a wide range of associates including executives, professionals, technicians and operators from the main mining companies.
Mark Razmilic, President of the Antofagasta Industry Association, said: "The event's balance was very auspicious. Over 41 thousand people attended the four days of the event, visiting more than one thousand exhibitors".
The president also affirmed that over two thousand meetings between suppliers and purchasing executives from seventeen mining companies took place, generating an estimate of US$850 million dollars in business over the next year. This shows the potential for increasing business with both OEMs and end users alike for the years to come.