16 Sep 2022 – Reading Time: 2 min
RINGFEDER® in the entertainment industry: Our connection with a T-Rex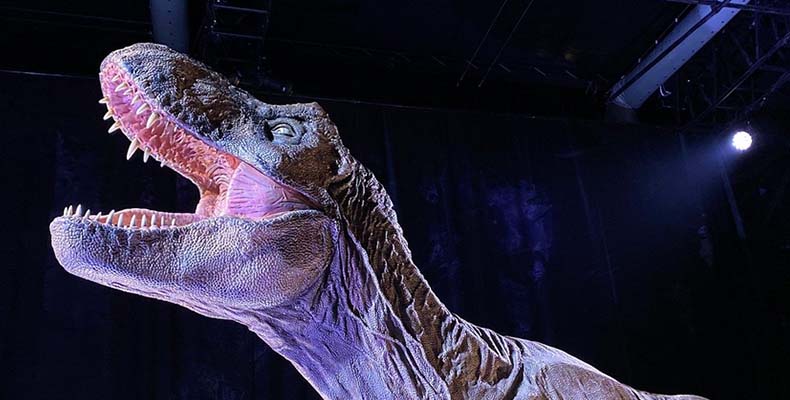 We manufacture products that comply with the highest function and safety requirements set forth in the most diverse industrial fields worldwide. This also includes the entertainment industry: discover how our products are used in the impressive T-Rex from Creature Technology.
Modern friction-locked connections, like locking assemblies und shrink discs, are state of the art. They are ideal for a wide range of applications and have been successfully employed throughout the mechanical engineering industry for years.
We mainly focus on packaging machines, presses, gearboxes, conveyor drums, crushers or marine propulsion systems, so we are pleased to share this extraordinary application in the entertainment industry.
Precise technology for prehistoric giants
Creature Technology was founded in Melbourne (Australia) in 2006 and has revolutionized animatronic entertainment with the production of "Walking with Dinosaurs – The Arena Spectacular". Meanwhile, their work stretches across the entire globe and includes the most diverse genres of live entertainment: creatures like dinosaurs and dragons are brought to life for arena shows and theatre productions as well as for exhibitions and fascinating theme park attractions. These amazing creatures reach sizes of up to 8 meters, and some of them even weigh thousands of kilograms.
Creature Technology Company SHOWREEL 2015
Maybe you are a bit surprised that our products are employed in the impressive T-Rex. However, a fully mobile dinosaur model`s high axial forces need to be absorbed at high bending moments to ensure safe continuous operation. Our shaft-hub connections offer a first-class solution to both requirements.
Primeval history revived
Creature Technology has set new standards with its unprecedented technology by staying true to its vision of creating emotional attachments between the audience and the prehistoric animals.
We are happy that our products are a part of that, and, of course, hope to be able to tell you many more success stories from the entertainment industry. For, let us be honest, it is always exciting to undertake a challenging diversion!