6 Nov 2019 – Reading Time: 3 min
Market Talk 7/19 - Electric Hyper Sports Car, Mechanical Engineering Sector in Rough Seas, thyssenkrupp tags #newtk and the Aachen Engineering Award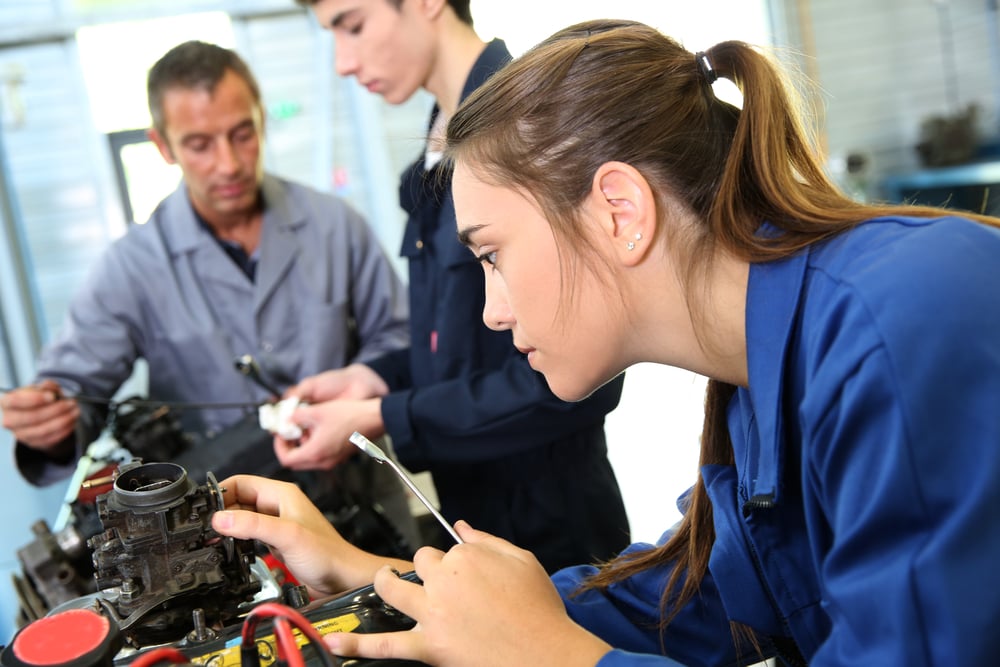 Typically, engineers focus on the smallest of details. From time to time, however, it is worth taking a look at the big picture – or even beyond it. What are the concerns of the market? What is being talked about and above all: where does the journey lead to? Here is our overview.
Pininfarina Battista: the benchmark for electric cars?
With the electric hyper car "Battista", the Italian luxury car builder Pininfarina brings a whopping 1,900 horsepower onto the road. And even more: the hyper car features incredible acceleration rates: It does 0 to 100 km/h in less than two seconds, runs at a top speed of 400 km/h and cracks the 300 km/h mark in less than twelve seconds.
The PFO, as it was nicknamed by the builder, was first unveiled at the Geneva Auto Show and overwhelmingly charmed the spectators with its stunning appearance and range: one battery charge is said to last a full 500 km. All those who have the required petty cash can order the Battista in 2020 at a price from EUR 1.75 to 2.2 million – however, the production number is limited to 150 cars worldwide, so it may be sold out in next to no time. And even if the Battista remains just a dream for average earners: it will certainly become a benchmark for the new performance capability of electric motors. Discover the car here: automobili-pininfarina.com
Mechanical engineering in Germany: rough seas ahead
The mechanical engineering sector which has usually been an export heavyweight in Germany, is heading toward heavy seas. Industry is suffering from many distortions and uncertainties at an international level – in particular, the still unresolved trade dispute between China and the USA encompasses many problems. A survey recently conducted by the VDMA (Mechanical Engineering Industry) reveals that 40 percent of German mechanical engineering companies deemed their current situation in China as "poor" and another 40 per cent as "satisfactory".
For VDMA captain Carl Martin Welcker it is still unclear " …whether we are only in a phase of economic weakness or at the beginning of a real recession." Read about possible impacts and potential solutions how to best navigate through the turbulence: https://www.vdma.org/en/v2viewer/-/v2article/render/42994994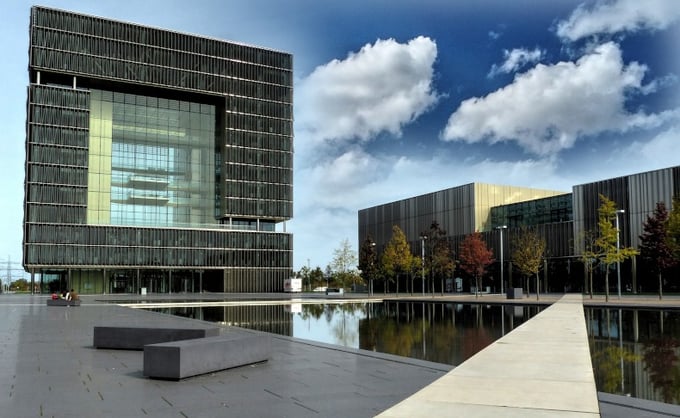 The new strategy of thyssenkrupp
thyssenkrupp also has had to navigate time and time again through stormy waters. The long-established group of companies is now at a turning point. Tremendous losses in America and the cumbersome structure of the industry giant are only some of the reasons why it needs a new strategy. By using the hashtag #newtk, thyssenkrupp explains the main objectives and future strategy for their re-organization. Essential cornerstones are performance first, a flexible portfolio and an efficient organization that puts the employees at the core. Big changes are forthcoming, and it goes without saying that there are many question marks. If you want to know more about the new strategy of thyssenkrupp, go to https://newtk.thyssenkrupp.com/en
Aachen Engineering Award with and for Stihl
The name Stihl is synonymous for powerful and reliable chainsaws. The guiding force of the family company, Hans Peter Stihl, has been recognized for his power of engineering innovation, entrepreneurial success and long-term social commitment. On September 13, 2019, he received the Aachen Engineering Award in a special ceremony. In his laudation, Heinrich Baumann, Vice President of the Chamber of Industry and Commerce of Stuttgart, not only praised the prize winner's enthusiasm for technical details, but also his customer-focused policy that made Stihl product users into loyal fans and the name Stihl into a highly regarded brand worldwide.
The Aachen Engineering Award is a prize jointly awarded by the renowned RWTH Aachen University and the City of Aachen. Apart from technical achievements, the prize winners must also portray the traits of excellent role models as part of the decisive criterion for the presentation of the award. Get further information and learn what exactly contributed to the fascinating success of Stihl chainsaws at: https://www.ingenieurpreis-ac.de/en/2019-award-ceremony