14 Aug 2019 – Reading Time: 3 min
Market Talk 5/19 - EMO Exhibition in Hannover, Digitalization in Mechanical Engineering, 50th Anniversary of Moon Landing and Extraordinary Elevators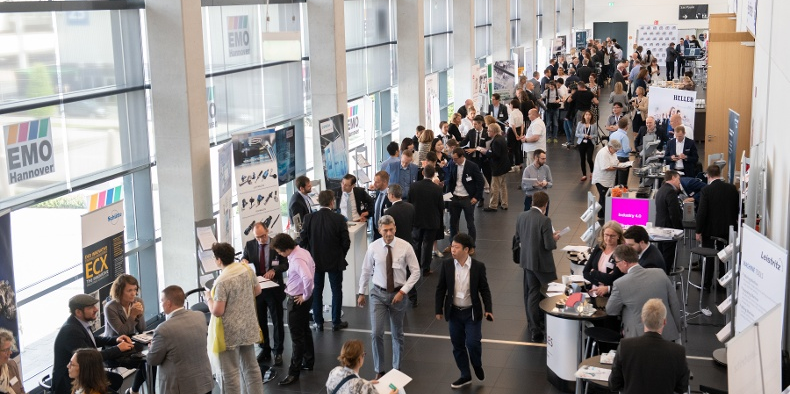 Typically, engineers focus on the smallest of details. From time to time, however, it is worth taking a look at the big picture – or even beyond it. What are the concerns of the market? What is being talked about and above all: where does the journey lead to? Here is our overview.
EMO Hannover 2019: The whole world of metal working
Things get hard at the EMO Hannover: or more precisely, it is all about metal working. From September 16 to 21, 2019, more than 2,200 exhibitors will showcase their product solutions to about 130,000 professional visitors from all around the world – seizing the opportunity to close deals worth billions.
This year, the motto of the world's leading trade fair is "Smart technologies driving tomorrow's production", spotlighting the paradigm change that has found its way into the metalworking sector since long: Industry 4.0, digitalization, intelligent networking in combination with Big Data and artificial intelligence, just to name a few of the well-known key words.
The Preview-Video der EMO shows how this creates the basis for new business models in the metalworking sector.
Checklist: Digitalization in mechanical engineering
item is a worldwide operating developer and supplier of building kit systems for industrial applications in fields like mechanical engineering, work bench systems and intra-logistics solutions. In a current blog article, the company addresses the question of how digitalization will radically change mechanical engineering. Beyond doubt, this is indeed the way of the future.
In particular, small and medium-sized enterprises (SMEs) need to react and develop company-wide digital strategies in order to prevent lagging behind competitors. However, this is easier said than done – and how can you recognize the progress your company has already made in terms of digitalization?
For this question, item elaborated a practical checklist on the basis of their study "What does the future of mechanical engineering look like?" So, if you are looking for a helpful and hands-on orientation guide, check out this list.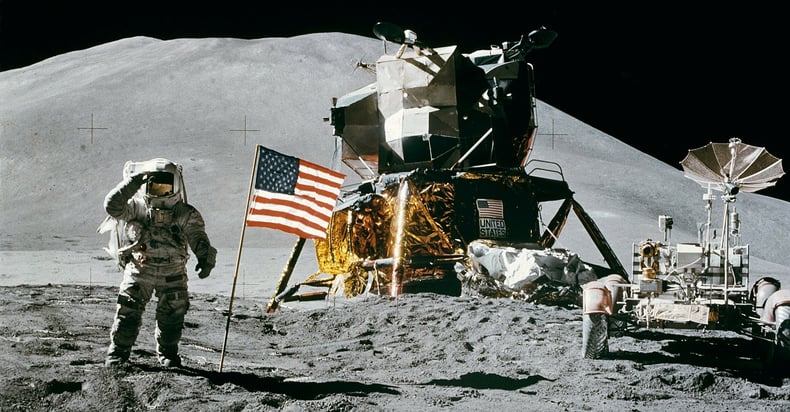 pixabay.com, Wikilmages
50th anniversary of moon landing – and Siemens was on board, too!
Fifty years have passed already since the first landing on the Moon. The reason that Neil Armstrong, Edwin "Buzz" Aldrin and Michael Collins were able to easily read the displays and flight data on the computers during the precarious landing on July 16, 1969, is also greatly attributed to the technology of Siemens. The special diodes in the instrument panels provided perfect illumination.
In the Corporate Blog of Siemens you not only can read more about this thrilling event, but you will also learn in a tour through the history of space travel about the important contributions Siemens has made to numerous projects and is still making them today. This innovative company continues to muse about the exploration of new worlds and ponder infinity. But read it for yourself!
10 amazing extraordinary elevators
Elevators take us to destinations. Or better: up and down again. They have become so commonplace nowadays that we only really notice them when they are out of order. But some are different and this is shown by thyssenkrupp in their URBAN HUB. In an entertaining way and with awesome pictures, ten of the most extraordinary elevators of the world are presented.
For instance, did you know that the Hammetschwand elevator, which opened in 1905, is Europe's highest outdoor elevator? Or that the AquaDom in Berlin, a 25 m tall elevator made of acrylic panels, is surrounded by a cylindrical aquarium hosting many different species of fish? No? Then click here and learn more.