1 Aug 2018 – Reading Time: 5 min
Holiday Reading for Engineers

Summer time is holiday time. And holiday time means it is time to get lost in a book. Finally having time to plunge into a book and travel to distant planets, go on adventures or to get to know more about the life of a certain person. Regardless of whether you sit on a balcony or couch, at the beach or in an alpine cabin enjoying the fresh mountain air, a book is always a pleasant companion. We have selected five highly interesting books for your holidays.
Adam Hart-Davis (ed.), Dorling Kindersley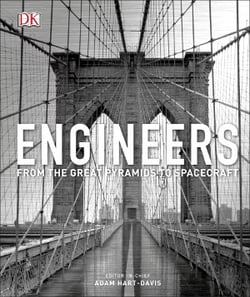 Let's start with a book written by Dorling Kindersley. Though this volume with the dimensions of 25.2 x 30.1 cm is not pocket size, and, therefore, is more suitable for reading it on the balcony or couch, it will surely inspire you for a long time.
"Engineers" is a historical representation of the greatest and most interesting inventors and inventions of mankind. The book is structured chronologically – for those who have a love for orderliness – and covers inventors from Archimedes to Thomas Edison to Tachu Naito, who made earthquake-proof building possible. Of course, flying with the Wright Brothers and driving with Carl Benz have not been left out.


Not to worry – this book is no dry read and you do not need to browse through page after page to discover brilliant minds and intricate inventions. There are a lot of drawings and pictures of each inventor or invention as well as some timelines to accentuate particular stories.
"Engineers" is not only exciting for the engineer in the family, but surely for all who are curious and have asked themselves: "Who actually invented the railway?"
General Chuck Yeager and Leo Janos, Random House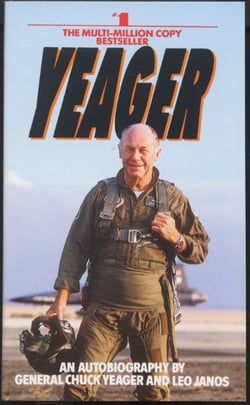 Chuck Yeager, the first man – the first human – who broke the sound barrier. He is the man who flew 180 types of military aircrafts. The man who is the key figure of Tom Wolfe's best selling book "The Right Stuff". And finally, the man who is probably also respected by Chuck Norris.
Even though this book is not a new publication, the narratives are just as lively as they were at that time. A national hero recounts his life story with all the ups and downs and dangerous as well as quiet moments. And he tells them with open frankness. His family, friends and co-workers get a word, too, which complements the stories.
A fascinating and, above all, true narrative of which we don't want to give away too much! You should read it for yourself.
Andy Weir, Thorndike Press
Those of you who prefer diving into fictional atmospheres will surely have sleepless nights while reading "The Martian". Or maybe, only one sleepless night because you can't put the book down until the next morning.
After an expedition, an astronaut becomes stranded on Mars – without food – without equipment. And without a great chance of survival.
"I'm gonna have to science the shit out of this."
While he is waiting for his rescue, Mark Watney again and again has to outmatch himself using his available resources and fighting for his life.
A highly praised thrilling novel which, after only one year of publication, was picked up by Hollywood and filmed with Matt Damon. If reading takes too much time and you would like a faster look into how the story ends: just make it a movie night.
Todd McLellan, Thames & Hudson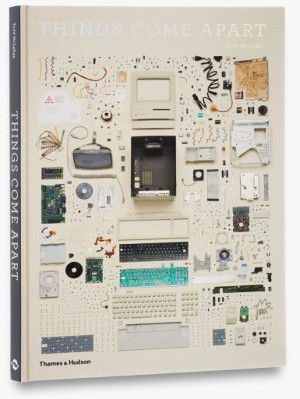 If you don't want to watch a movie, and if reading is not your cup of tea, then "Things come apart" is the right book for you. Todd McLellan disassembled 50 objects you are all familiar with, and then meticulously re-arranged all the individual components and took photos of them.
Every single item of each object is revealed, so that when looking at the photo you can see all the items inside a sewing machine, a MacBook or an accordion. The book also contains essays from different experts who discuss McLellan's work and topics like teardown and reverse-engineering.
Now, let's stop 'talking' and let the photos speak for themselves.
Kurt Busiek and Sean Chen, Marvel Comics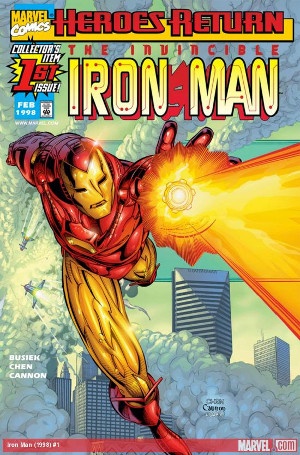 How about readinga comic again?
In 1968, this Marvel superhero had his solo debut with his own comic book series. With charm, ingeniousness and a whole lot of ego, Antony "Tony" Stark saves the world. As an engineer he invents his powered suit of armor and continues to further develop his suit and other stunning technologies – which leads him to be celebrated even more. We are sure you know him – at the very least from the exciting movies starring Robert Downey Jr.
Now then, use your holidays for taking a step back in time and leafing through a comic book and witnessing the rescue of the world without any special effects and 3D.