18 Jan 2017 – Reading Time: 2 min
Why Every Component of a Cement Mill Counts in the Production Process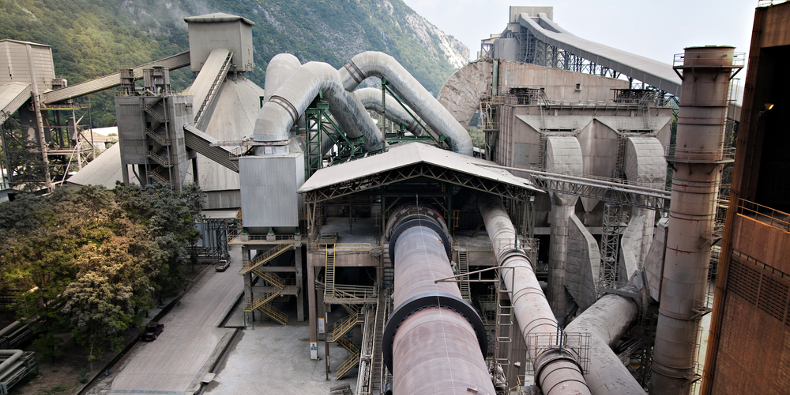 Operators of cement plants worldwide face the challenge to create their systems more efficient and reliable. Even though the production and consumption of this material is quite stable in Europe, there is a continuously growing demand in Africa, North America and Asia. For this reason, production needs to be optimized and therefore all components which are part of the drive to guarantee constant operation, minimal downtimes and low maintenance costs.
A quick review of cement production: for the dry process rock is quarried and in a first step roughly crushed, homogenized and then crushed again in large mills into fine powder called raw meal. The dried raw meal is burnt in a kiln to cement clinker which is then ground to cement.
Though cement is definitely not a new and innovative product – it was patented in 1824 – there is a growing demand. Since 1990 the global consumption has more than doubled. Especially in several African countries in response to a rapidly increasing need for expansion of infrastructure and the housing sector due to the positive economic development. The forecasts for further growth in Asia leads to expected global growth of more than 5%.
The production of cement is complex and requires large amounts of energy. Therefore the design of these powerful plants needs to incorporate simplicity and energy efficiency. This is particularly true for vertical mills as they play an important and critical role in the process with operators calling for bigger and more powerful mills. These mills process up to 500 tons raw material per hour challenging the drive.
How smal parts have a big impact on cement production
In this case technological progress offers significant advantages: vibrations and wear of those mills can be checked by condition monitoring. Deviations from the normal operating behavior can be identified much faster, minimizing the risk of shutdown. In addition, there is the opportunity to optimize the operating performance of a cement mill with a coupling with adjustable stiffness even after the installation and commissioning.
Even though rock samples are collected and analyzed prior to ordering a mill the actual condition of the ground may differ significantly from these samples. The quality of the rock affects the milling behavior and thus the machine vibrations.
Furthermore these couplings are extremely easy to maintain even if mounted because it is not necessary to dismantle the drive train to replace the elastic elements. This is particularly relevant since the optimization of efficiency can only be performed on site. Only if the mill is adjusted in an optimal way can stable and efficient operations be guaranteed and downtimes reduced. This is an important fact considering the investment costs for such a huge high-tech plant can easily be hundreds of millions. Hence the comparatively small component – the coupling – is of significant importance in the drive train.