3 Jul 2019 – Reading Time: 3 min
Market Talk 4/19 - Podcasts for Mechanical Engineers, Quantum Leap through 5G, one Year GDPR and Globalization 4.0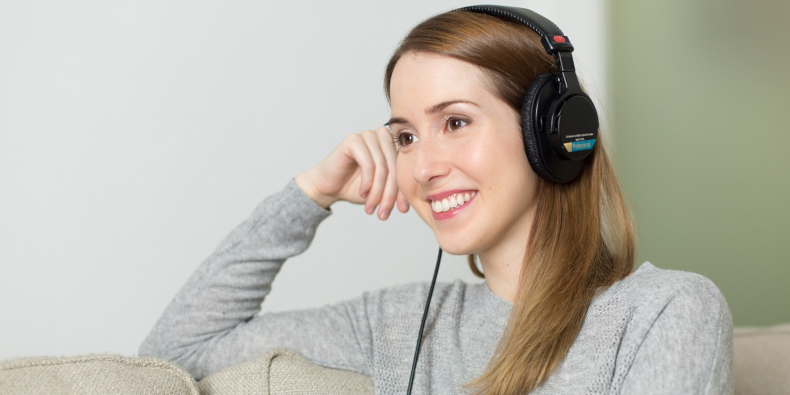 Typically, engineers focus on the smallest of details. From time to time, however, it is worth taking a look at the big picture – or even beyond it. What are the concerns of the market? What is being talked about and above all: where does the journey lead to? Here is our overview.
10 Podcasts that Mechanical Engineers should not Ignore
Some refer to podcasts as radio play of the digital age. But the comparison has its flaws - because the difference to a radio play is not only made by the more modern name.
A podcast is more like a blog, only in audio form. Ideal for input when your head is free, but your hands are not – e.g. when driving a car, doing housework, jogging or now in summer when the holiday sun is burning.
The content can be autobiographical, entertaining or educational. And the fact that podcasts are also becoming increasingly important in a professional context is demonstrated by the wide range of topics that engineers now have to deal with. Which means they can keep up with the latest developments. But which podcasts are really worthwhile?
A question that item Industrietechnik GmbH has addressed in its blog. They discuss 10 interesting listening tips especially for mechanical engineers, dealing with topics ranging from project management to AI and production. Why don't you tune in!
Industrial 5G: Quantum Leap into the Future
Siemens offers ingenuity for life. But what makes production plants, intralogistics and other topics more efficient, autonomous and flexible than ever before has been jointly developed by many mobile phone companies. The technology company only communicates information on its blog: We're talking about the new wireless network standard 5G, in which the auction hammer recently fell: Deutsche Telekom, Vodafone, Telefónica and Drillisch are putting a fabulous 6.55 billion euros on the table for the 5G frequency blocks.
The ultra-fast standard is said to be 10 to 20 times faster than LTE, will enable real-time communication across all IoT devices and form a further building block for the Smart Factory. You can read all about the opportunities and whether there are limits in Siemens' article on Industrial 5G.
On top of that, there are exciting answers from Herbert Wegmann, General Manager Industrial Communication and Identification at Siemens.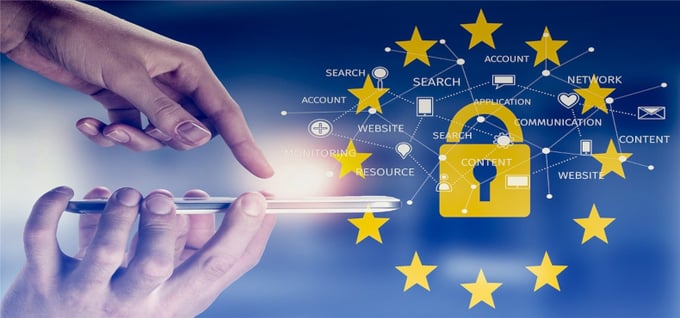 One year GDPR: Attention - Panic! or lots of Noise about Nothing?
Everyone must have been groaning under its introduction: the General Data Protection Regulation on 25 May 2018 was necessary, but hardly anyone was able to cope without obstacles. From small entrepreneurs to corporations, many have misjudged themselves. For some, the complete implementation is still not a time problem, but an ideal that they cannot achieve at all. And others have apparently only become aware of the backlog they have in terms of data protection in the course of reviewing and adapting their processes.
It is also still unclear in many points and subtleties what is a matter of interpretation. What is clear, however, is that many external data protection officers and specialised lawyers have benefited from the new regulations.
But what has actually happened so far? Were there the feared wave of warnings and flood of fines at all? And what does Google have to do with it? Chip-giant Intel has compiled a few interesting facts on the status quo of the GDPR that show that companies should not bury their heads in the sand despite all the difficulties.
Globalization 4.0 and What It Means for the Working World
World trade is becoming one thing above all else: increasingly digital. This is why the era of globalisation 4.0 is currently being heralded. Once again, the usual suspects are the cause of this change: Developments such as the ultra-fast 5G broadband network, the Internet of Things (IoT), artificial intelligence (AI) and automated robotics.
But what are the consequences when the importance of the traditional exchange of goods declines and international data traffic becomes more and more important? And, above all, where are the people in this?
There is a great risk that digital inequality will continue to rise. For unskilled workers in particular, the prospects for the future are rather bleak. For the age of new globalization, new skill sets need to be developed for which both companies and employees are equally challenged. You can find out what the origins and challenges of globalization 4.0 are by surfing past URBAN HUB, the interactive platform of thyssenkrupp Elevator AG.