25 Oct 2017 – Reading Time: 2 min
Trade Fair Review: Exposibram 2017, Belo Horizonte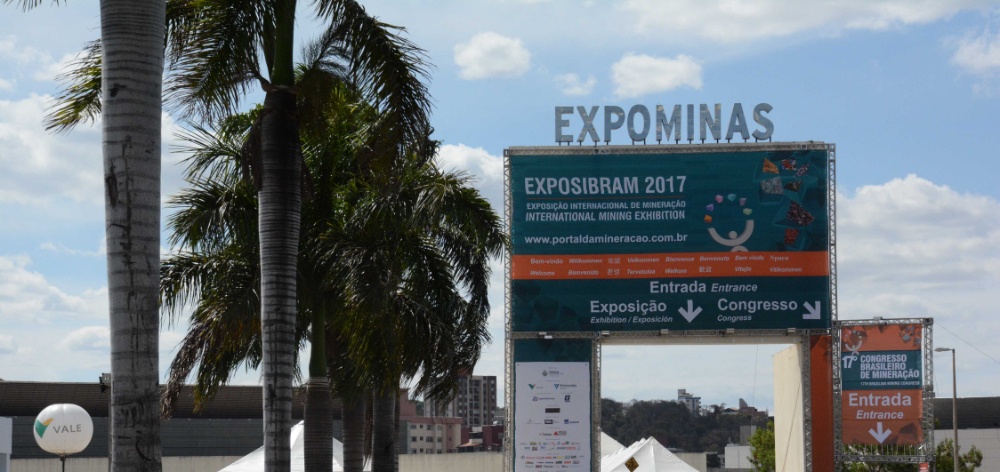 The 17th edition of the biannually held EXPOSIBRAM took place from September 18th to 21st in Belo Horizonte (MG), Brazil. With a floorspace of 12.000 m², this exhibition is considered one of the greatest mining events in South America, gathering representives of government authorities, contractors as well as private organizations in the same place. EXPOSIBRAM also hosts the Brazilian Mining Congress, which is organized by IBRAM (Brazilian Mining Association).
Vistitors and exhibitors
Within the four exhibition days, 45.000 trade visitors attended the exhibition to see the product ranges, innovative application solutions and trade fair novelties of the overall 414 international exhibitors, among of them global mining companies, manufacturers, maintenance/service- and solution providers.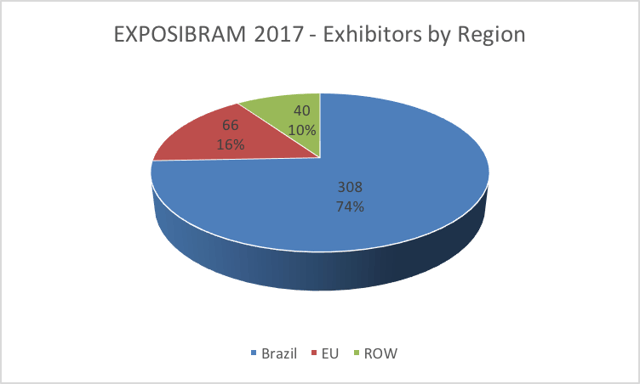 Brazilian Mining Congress
This year about 1.000 participants attended the congress that was held in parallel to the exhibition. The congress gathered important national and international leaders of the mining segment, governmental authorities, representatives of the academic community and many other important stakeholders. These attendees created the ideal environment for important debates: Topics of discussion were, amongst others, the social-economic scenario created by the world financial crisis, the mining segment expansion and the strategies, which should be adopted to overcome the obstacles. Another important topic was the importance of environmental safety regulations, in order to improve environmental sustainability of the mining activities in Brazil.
Henfel Indústria Metalúrgica Ltda.
HENFEL, part of RINGFEDER POWER TRANSMISSION, presented its extended product portfolio with the power transmission technologies that can improve and sustain top-notch performance.
Within the HENFEL product lines, three trade fair novelties were presented:,
The all-new Electromagnetic Brakes HENFEL FH with centrail coil, providing a compact design and an excellent torque x weight ratio,

the fully split Elastic Coupling type HENFEL HDFB, that allows radial assembly / disassembly operations and facilitates maintenance, and

the hydrodynamic couplings HENFLUID NG, which also has a constructive form that grants radial mounting and dismounting, saving time in all related installations and maintenance operations.
At the RINGFEDER product line, the broad range of longtime approved shaft-hub connections for mining applications was presented. As new products, the RINGFEDER Elastic Couplings were introduced in the South American market: The TNB, TNM and TNS elastic couplings are all covering a wide range of applications in bulk handling and processing equipment in the mining segment.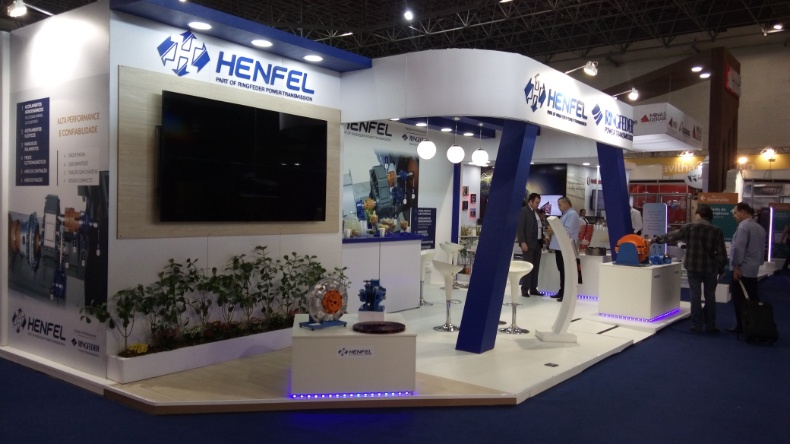 Conclusion
All in all, the 17th issue of the EXPOSIBRAM proved to be a great event for the mining segment, providing an excellent environment to exchange knowledge with the main market stakeholders and to find creative and innovative solutions to keep helping the development of the industry. How fast the recovery of the sector and the Brazilian economy will happen, remains to be seen.