5 Jul 2017 – Reading Time: 2 min
Trade Fair Review: Power-Gen Europe 2017, Cologne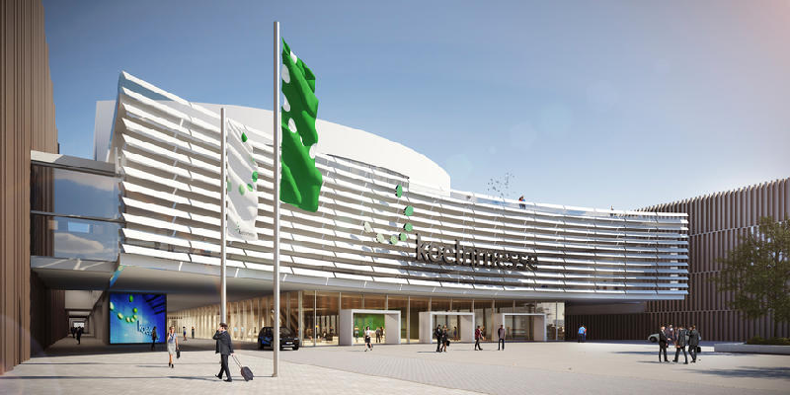 Since 1993 the annual exhibition and conference for the European energy industry presents new developments on the topics such as renewable energies, power plant technology as well as distributed energy generation. Since then the Power-Gen is deemed to be the leading trade fair for the power technology and energy industry in Europe, which takes place at changing locations every year. For the 25th issue of this trade visitor fair with its accompanying internationally oriented congress, organisers PennWell (UK) selected Cologne (Germany).
Topics & Visitors
During the three exhibition days 9.000 trade visitors and delegates from 31 countries came to visit the koelnmesse fairground to see the product ranges and trade fair novelties of the overall 300 European and international exhibitors, as well as to attend the numerous conference events, which covered more than 250 lectures this year.
Core topics of the conference and exhibition were e.g. strategies for renewable energies, the integration of renewable and distributed energies, energy storage, management of modern power plants and emission control as well as mastering the digital age. The event program also included optional bookable plant tours: These so called "Technical Tours" made it possible to visit the hybrid battery system 'M5BAT' in Aachen, the solar tower power plant in Jülich, or to participate in a guided tour of the RheinEnergie gas and steam turbine power plant in Cologne.
Among the highlights of this year's conference were the keynote-session mid morning June 27th, where Antonio Cammisecra (CEO Enel Green Power S.p.A.), Dr. Frank-Michael Baumann (Managing Director EnergieAgentur.NRW) as well as Kristian Ruby (Secretary General EURELECTRIC) presented their visions of tomorrow's energy supply.
Highlights

City of Ulm based WIELAND Group presented e.g. sophisticated thermal engineering solutions for process-, machine- and plant engineering. These enable a significant improvement in energy efficiency as well as in capacity utilisation. Moreover, WIELAND showed actual solutions for the enhancement of plant efficiency in power plant technology and also Turbo CPT and EPT condenser and evaporator tubes, which bring substantial benefits for ORC cycle based power plants.

Just as impressive was EMW filtertechnik GmbH (Diez), who presented their new GT (gas turbine) prefilter and GT compact filter models, which shall ensure an optimal level of protection of gas turbines.

And last but not least DÜRR (Bietigheim-Bissingen), who a.o. showed their innovative Organic Rankine Cycle (ORC) technology: A procedure that uses waste heat to produce electricity with the aid of an evaporation process. Just to highlight a few of the numerous innovative exhibitors.

All in all, the 25th issue of the Power-Gen Europe not only presented innovative solutions again, but also equally interesting and inspiring lectures. All that remains to be seen is which technical solutions will become established on the market and whether there will be further technological improvements shown next year already.